Why you need to build an online platform
When I worked in an IT company one of our biggest challenges was finding the right blend of technical skills in our developer team. We relied on CV's submitted with a job application.  But not only technical skill,  it was also actually just as important to find a person with the right "soft skills". Someone who would fit into the team's culture and contribute positively to the team dynamic. Someone who was authentic and motivated.  Our success in business required that we had to hire only the best and set the bar high.
The problem was that the people we interviewed were on the whole not suitable, partly because the screening process was frankly not at all effective; but because the CVs presented were also useless.
An online platform can have more impact than your CV
We did of course eventually find the right fit, but only after an extended search that in most cases lasted several months and cost the business a small fortune in lost opportunities.
So what would I recommend job seekers and employers do in the information economy when matching candidates with their ideal job?
The flawed recruitment process
Our recruitment process was prescribed, as is the case in most larger companies. The job specification had to be drawn up and assessed in terms of grade. The motivation to employ a person was approved only after being supported by a number of senior managers and the CEO; and once budget approval was obtained from the Financial Director.
Once this lengthy process was complete the job was advertised internally and then externally and a shortlist of candidates drawn up by HR. In the process, our HR people would consider the CV and other criteria such as diversity and social upliftment.
Only towards the end of this convoluted process and when the preliminary interviews had been completed was I brought in as the executive, typically for the final interview. And then it was often disappointment all around.
The reality of employing people into full-time positions in a bigger company requires these systems of governance and objective selection and I understand this fully.
The new world of employment
But the world has changed and I suspect that the HR practices where I worked had already fallen behind, like in many other companies.
More specifically, candidates presenting themselves for a technical job were often very weak and unable to represent their capabilities authentically and holistically.
Exactly what had they actually achieved in their prior life experience? Particularly the "soft skills"?
Their CV was probably the least reliable measure of suitability for the job; yes, while it did list prior experience and provided facts like qualifications; it rarely accurately represented the "soft skills" that were so important for a person to join our team.
Why you need an online platform as a job seeker
If I now ever interview a person in the information economy I will start my research long before the interview as follows:
Does the applicant have a social media presence, if so what does this reveal about his or her interests, personality, emotional quotient (EQ), and their network of contacts?
Has the person made an effort to draw the individual threads in social media together in a consistent manner? For example is their Twitter, Facebook, and Linked-In profile consistent? If not then how authentic is this person really?  Are they even aware of their online personal brand?
Has the person got a personal website, or do they at least offer their views and opinions from time to time in public web forums? For someone in a technical leadership role or marketing/communications role this has to be a minimum pre-requisite.  Yet HR is frequently not even aware of this history in an interview.
Is their personal website reflecting their personal brand consistently and in line with their social media interaction?  It is inconceivable to me that a person who aspires to a job in the information economy has not made the effort to set up a "home base" somewhere on the web from which they communicate with others.
What does a Google search reveal? I was astonished when a senior leader was appointed with over 30 years of experience in IT; and a Google search on his name revealed nothing at all about his achievements and presence on the web; in any form whatsoever. How a senior leadership candidate could have had such a limited impact in the world of IT to avoid Google altogether escapes me!
My recommendation to job seekers who want to stand out and land their ideal job in a technical or marketing company is to immediately get your online platform in place.
Increasingly an online platform will become your new CV and provide far more authentic information to your prospective employer.
What to do about this?
A great resource on Platform Building is Michael Hyatt's best selling book – "Platform,  get noticed in a noisy world".   If you are serious about building an online platform (and everyone should be) then you really should pick up a copy of this book and get started.
My recommendation to HR is likewise, spend more time researching candidates on the web for a long track record of valuable contributions with independent evidence. This information is publicly available and you need to do your homework properly before presenting a shortlist of candidates to an Executive sponsor!
If you are about to seek a new job, don't bother "updating your CV" until you have checked out and given your online presence a makeover.
If you have experience and have not started developing a presence online, be prepared for a longer job hunt in the new world of work as people like me, HR and businesses increasingly recognise this as a core requirement.
A word of encouragement.  If you are just starting out and this is possibly your first job then now is a great time to consider taking personal branding and online platforms seriously! No employer will expect you to have an online track record when you are just starting out. Evidence that you have started building your platform will already help you stand out from the crowd.
This is after all the information economy and things are no longer the same as they were 10 years ago.  Employers need to up their game.  And so do prospective job seekers.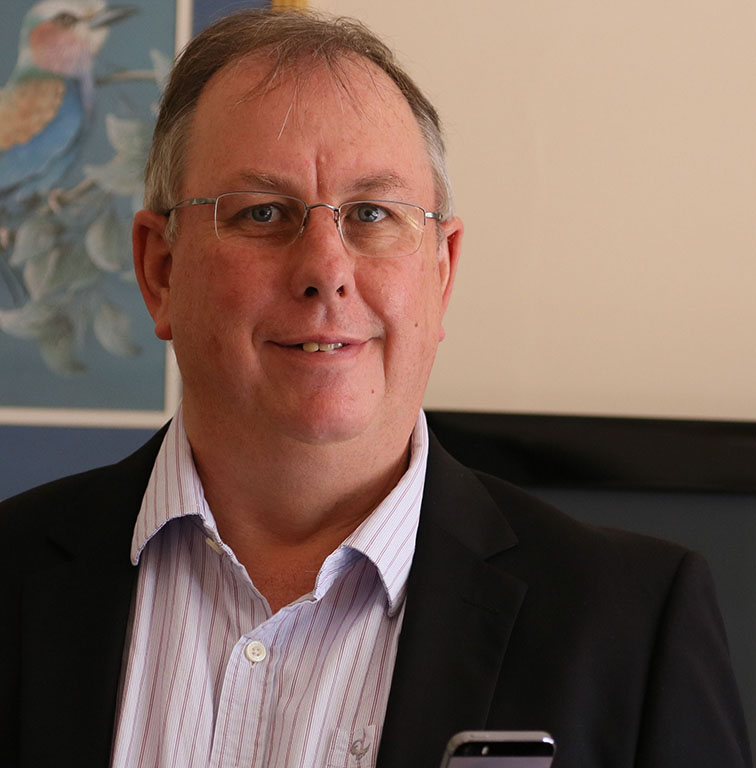 An information business is one where you are compensated for sharing your expert knowledge and experience through various means such as consulting, training, coaching, writing, entertaining, etc. You are compensated by the hour. An online information business is the...