How adding services to products could start your journey towards an Industry 4.0 solution
Digital transformation, according to Microsoft, is about reimagining how you bring together people, data and processes to create value for your customers and maintain a competitive advantage in a digital-first world.
For manufacturers, digital transformation involves understanding a range of new technologies and applying these to both create new business and to improve the current operation. Industry 4.0 provides us with some clues as to how technologies such as robotics, artificial intelligence, cloud computing and the IIoT will come together in the near future to transform the manufacturing sector.
Successfully navigating this complex landscape will require striking a balance between putting in place resilient and stable IT platforms that will last into the future, while also executing small tactical technology-based projects that can yield immediate value and help gain experience.
The clock is ticking
When considering the complexity, it is not surprising that many manufacturers who intend to embark on a digital transformation journey are still at the starting point. Short term business pressures make it difficult to know exactly how to move forward. Many people are simply too busy surviving to worry about Industry 4.0.
But the clock is ticking. For example, it is estimated (according to the US National Manufacturing Institute) that 78 million employees will retire from manufacturing in the USA in the next 10 years. By extrapolation, this will be a worldwide trend. This loss of skill and expertise will have to be replaced, and the next generation of talent will be looking for companies that are well advanced in their digital transformation effort and who have more ambitious digital strategies, according to Forrester.
Implementing technology for the sake of technology itself is never a good business decision. Technology investments must always be aligned to ultimately create value for customers. Technology-enabled new business models must be found that generate additional revenue streams, protect competitive advantage and raise the barriers to entry for competitors.
Developing new capabilities in a manufacturing company
In manufacturing, it is likely that many of the fundamentals already exist and Industry 4.0 will simply continue to build on established concepts. One example is 'servitisation' which is the process of developing new capabilities in a manufacturing company that supplement traditional product offerings with value-added services.
Many years ago, our company was implementing servitisation to grow our competitiveness in water treatment chemicals. Instead of simply offering the chemicals as stock items in containers and drums delivered to a warehouse, we offered a complete managed service to our customers. Customers bought a 'solution' whereby their stock of treatment chemicals was monitored and replenished automatically by our system. This effectively provided them with an assurance that they would never have a problem with water treatment. We held stock of chemicals on their behalf and through a service-level agreement we ensured that they were always running. In today's terms, our technology was relatively antiquated, involving dial-up modems that could read stock levels on-premise and automatically place an alert in our ERP system to replenish the stock.
With the IIoT and the cloud, the old concept of servitisation is now given a new life. Cloud-connected IIoT devices can measure many different variables relating to the use of physical products by customers. A well-understood example is the ability to measure machine vibration and allowing the vendor to automatically schedule preventative maintenance. The customer is buying more than a machine, they now buy a solution consisting of a machine that is kept running optimally and serviced. This solution, in turn, improves customer satisfaction. The value-added services are a new source of revenue to your business (above pure machine sales), and thereby change your business model.
There are many other examples of servitisation in practice. One well-known example is Rolls-Royce, who now sells power by the hour instead of traditional aircraft engines.
The concept of servitisation is not new, it came to prominence in the late 1980s. What has changed is that there are now many new digital technologies that make it a real possibility. The cloud, for example, makes connectivity to almost any place in the world a reality, something that back in the 1980s, when we were monitoring water treatment chemicals using dial-up modems, would have been prohibitively expensive. Mobile connected devices enable field service teams to move between sites and react to breakdowns. And so on.
I think that Microsoft's succinct definition of digital transformation quoted at the beginning of this article is a very good summary of what is involved. Reimagining what is possible with new technology does not always mean reinventing the wheel, but rather building on established principles of business using the new technologies available. The need for manufacturers to be proactive in embracing Industry 4.0 is very important if they are to be successful in the future. For those manufacturers that are wondering where to start, perhaps take a look at some of your established products and imagine how they could be made more valuable to your customers by adding services that are now made possible by using some of the new technologies available.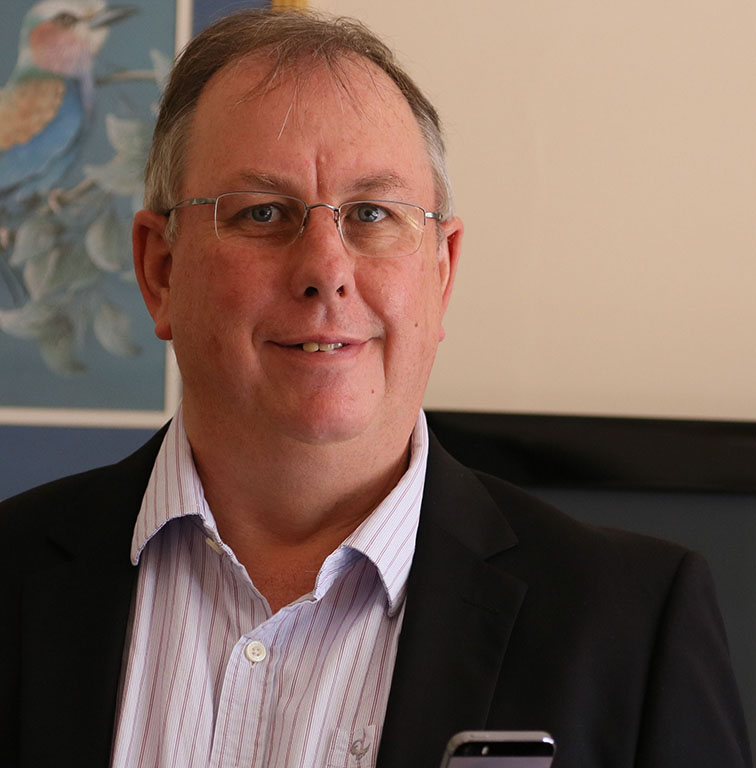 Countries are looking towards more sustainable, cleaner energy solutions. Renewable sources of energy such as solar, wind and biogas are very promising, but the transition cannot happen overnight. It is predicted that over the next 10 years the overall energy mix in...
During the 1970s, the process industry was at the forefront of digitalisation. At the time, the vision of a single integrated system running on a database became what would later be known as ERP (enterprise resource planning). The earliest large-scale deployments of...